Sales Support,
Phone: (86)0596-2161506
,
Email: DF@e-sun.cn
┇ Please contact us for details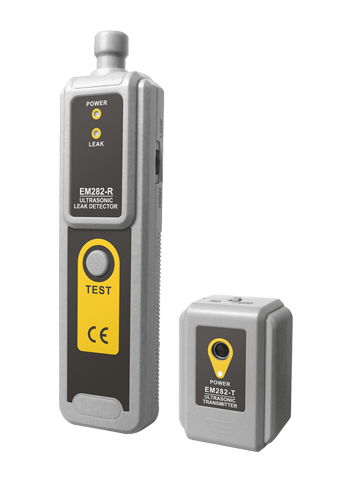 Model:
EM282
EM282 ULTRASONIC LEAK TESTER Features
[2008 NEW PRODUCT CATALOG ][Page 13]
CE

Quick and simple location of air,water, dust leaks.
Place the transmitter in the vehicle and close the doors and windows.

Trace the detector around outside of the screen, windows and door seals to locate the leak.

Includes adjustable headphone for detector.
Specifications
Accessories
Sales Support,
Phone: (86)0596-2161506
,
Email: DF@e-sun.cn
┇ Please contact us for details
CE Marking
CE marking, CE certification, CE approval, European directive and standards