Sales Support,
Phone: (86)0596-2161506
,
Email: DF@e-sun.cn
┇ Please contact us for details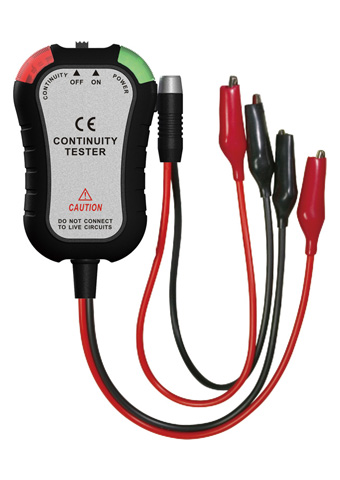 Model:
GK21
REMOTE & LOCAL CONTINUITY TESTER Features
This tester has bright ??ashing LED and loud beeper. It is very useful for electricians, cable TV and audio system installers, alarm technicians, HVAC installers, automation control system engineers.
Specifications
GK21, SPECIFICATION
Wire Veri??cation Distance: 3000m (26 Gage min.)
Beeper Sound: about 85dB
Continuity Con??rmation: Equal to or less than 2kΩ
Fuse: 0.5A/250V

Battery: 9V(6F22)×1pc
Dimensions: 115×75×29 mm
Weight: About. 76g
Accessories
Sales Support,
Phone: (86)0596-2161506
,
Email: DF@e-sun.cn
┇ Please contact us for details
CE Marking
CE marking, CE certification, CE approval, European directive and standards