Sales Support,
Phone: (86)0596-2161506
,
Email: DF@e-sun.cn
┇ Please contact us for details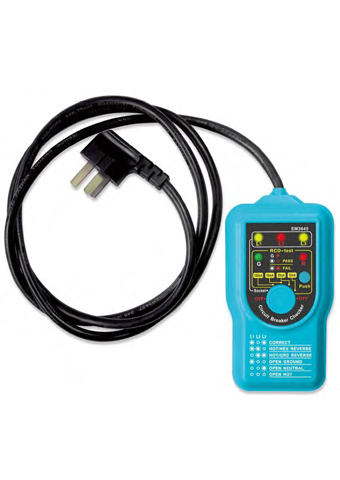 Model:
EM3644
RCD TESTER Features
The tester can be used to detect faulty wiring in 3-wire sockets, the state of the socket wiring is indicated by three combined LEDs. In addition, it can also be used to check whether a residual current device (RCD) can trip properly. It is a very useful test tool.
Specifications
·Applied standards: IEC 61010-1 / IEC 61557-1 / IEC 61557-6
·Fuse: 500mA/250V, Fast action, ?5x20mm
·Operating Voltage: AC110V ±10%, at 50~60Hz
·RCD Test Current: 10/30/50/100mA, Trip Time: 200~300ms
·Battery: 9V battery, 6F22 or equivalent, one piece
·Size: 141×74×40mm, Weight: about 230g(including battery)
Accessories
Sales Support,
Phone: (86)0596-2161506
,
Email: DF@e-sun.cn
┇ Please contact us for details
CE Marking
CE marking, CE certification, CE approval, European directive and standards