Sales Support,
Phone: (86)0596-2161506
,
Email: DF@e-sun.cn
┇ Please contact us for details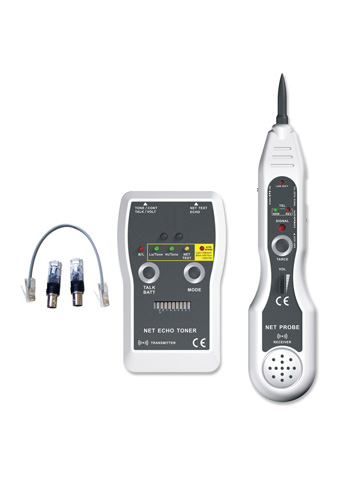 Model:
EM425
NET PROBE Features
The EM425 is a feature packed tone tracer. The Probe can also accept a 2.5mm earphone to help the operator listening to the tone in a noisy environment. When combined with a compatible cable tester with built-in tone
generator, you can trace and test a cable swiftly. The Net Probe has a RJ-45 connector.
Specifications
Accessories
Sales Support,
Phone: (86)0596-2161506
,
Email: DF@e-sun.cn
┇ Please contact us for details
CE Marking
CE marking, CE certification, CE approval, European directive and standards