Sales Support,
Phone: (86)0596-2161506
,
Email: DF@e-sun.cn
┇ Please contact us for details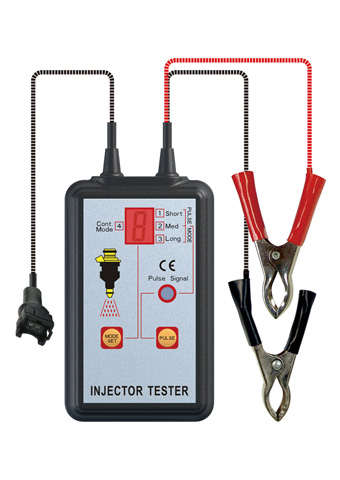 Model:
EM276
INJECTOR TESTER Features
The tester can help diagnose injector problems, you can use it to test each injector individually to help identify stuck, leaking or burnt-out conditions. It uses 12V vehicle battery for power. It has 4 pulse modes, the continuous mode (mode 4) helps identify good or bad injector. The mode lock feature ensures test condition uniformity. It can work with any fuel pressure tester.
Specifications
Power Supply: 12V vehicle battery
Dimensions: 147×82×29mm
Weight: About.165g
Accessories
Sales Support,
Phone: (86)0596-2161506
,
Email: DF@e-sun.cn
┇ Please contact us for details
CE Marking
CE marking, CE certification, CE approval, European directive and standards