Sales Support,
Phone: (86)0596-2161506
,
Email: DF@e-sun.cn
┇ Please contact us for details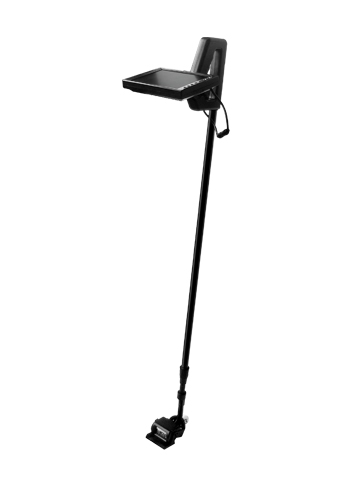 Model:
ES045
UNDER VEHICLE SEARCH CAMERA Features
GENERAL DESCRIPTION
This instrument is composed of an infrared camera and color TFT LCD. It can be used in day time or at night to check whether suspicious explosives or contraband goods are hanged or attached at the underside of vehicle, and can be used to check machine through visualizing the unreachable area.
Specifications
Automatic infrared control to provide clear views under day and night lighting conditions.

The ES045 designed for security professionals to inspect the undercarriage of vehicles. The system was created to provide a method to quickly and easily visualize the entire underside of a vehicle.
Accessories
Sales Support,
Phone: (86)0596-2161506
,
Email: DF@e-sun.cn
┇ Please contact us for details
CE Marking
CE marking, CE certification, CE approval, European directive and standards