Sales Support,
Phone: (86)0596-2161506
,
Email: DF@e-sun.cn
┇ Please contact us for details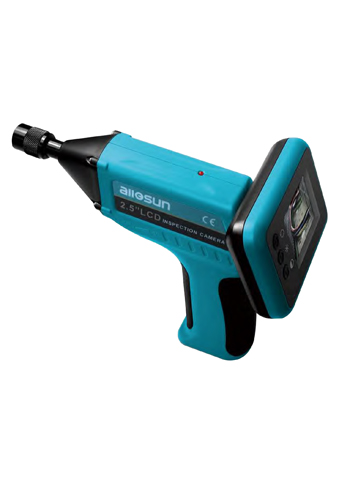 Model:
ES049A
WIRELESS INSPECTION CAMERA Features
BORESCOPE
Wireless Inspection Camera with camera and TFT-LCD wireless color monitor makes remote visual inspections easier in hard-to-reach places.
Specifications
Lightweight handheld video inspection camera helps you easily find, diagnose and solve problems you might otherwise miss. Helps you complete internal inspections of engines, air conditioning systems, wall interiors, and etc.
Accessories
Sales Support,
Phone: (86)0596-2161506
,
Email: DF@e-sun.cn
┇ Please contact us for details
CE Marking
CE marking, CE certification, CE approval, European directive and standards