Sales Support,
Phone: (86)0596-2161506
,
Email: DF@e-sun.cn
┇ Please contact us for details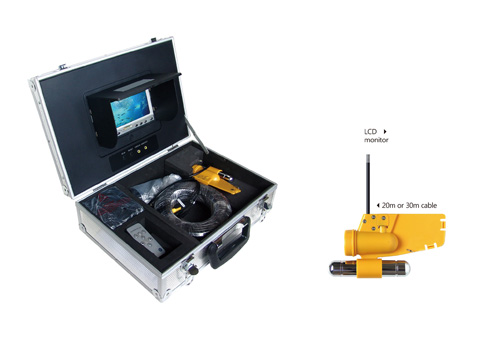 Model:
ES046A
INSPECTION CAMERA Features
UNDERWATER MONITOR
The ES046A underwater monitor is ideal for use on your home TV or VCR (when using ES046A in the pool) or can be used on TV's found on cruise or dive boats, 12V portable VCRs or LCD Monitors (with RCA Input).

Search & Rescue, Farming & Marine Departments:
Look into wells and tanks or search dams, rivers and flooded mine shafts. Search sink holes, look into pipe or large drain holes for missing pets or children. Marine departments can check for damage, inspect boats or search for wrecks.

Plumbers: Use Underwatercam to check drains and pipes for root, branches, leaf clogs and blockages.
Specifications
Accessories
Sales Support,
Phone: (86)0596-2161506
,
Email: DF@e-sun.cn
┇ Please contact us for details
CE Marking
CE marking, CE certification, CE approval, European directive and standards