Sales Support,
Phone: (86)0596-2161506
,
Email: DF@e-sun.cn
┇ Please contact us for details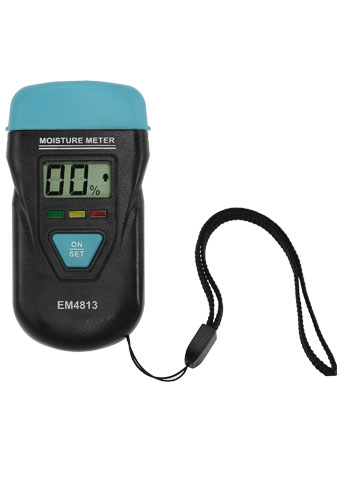 Model:
EM4813
WOOD/BUILDING MATERIAL MOISTURE METER Features
This instrument can be used to measure the moisture level in sawn ti-mber (also paper, cardboard) and hardened materials(mortar, concrete and plaster).It displays the moisture level directly. In addition, it can also measure environment temperature. It has three LEDs which are used to indicate the moisture status of the object under test. It is port-able and very easy to use.
Specifications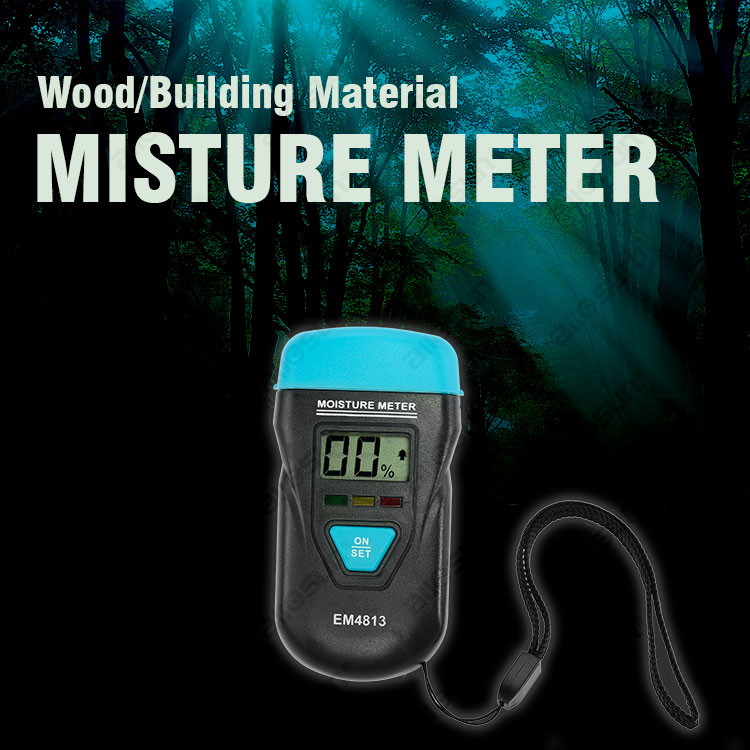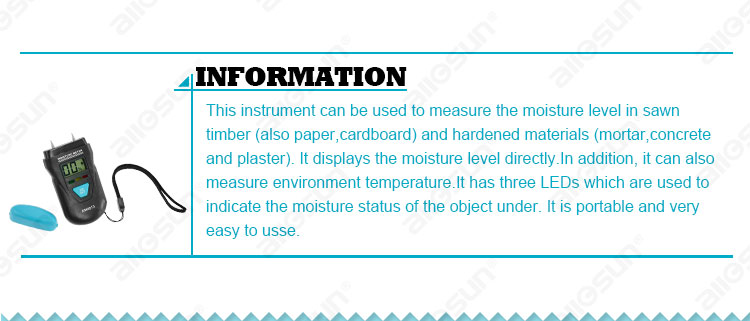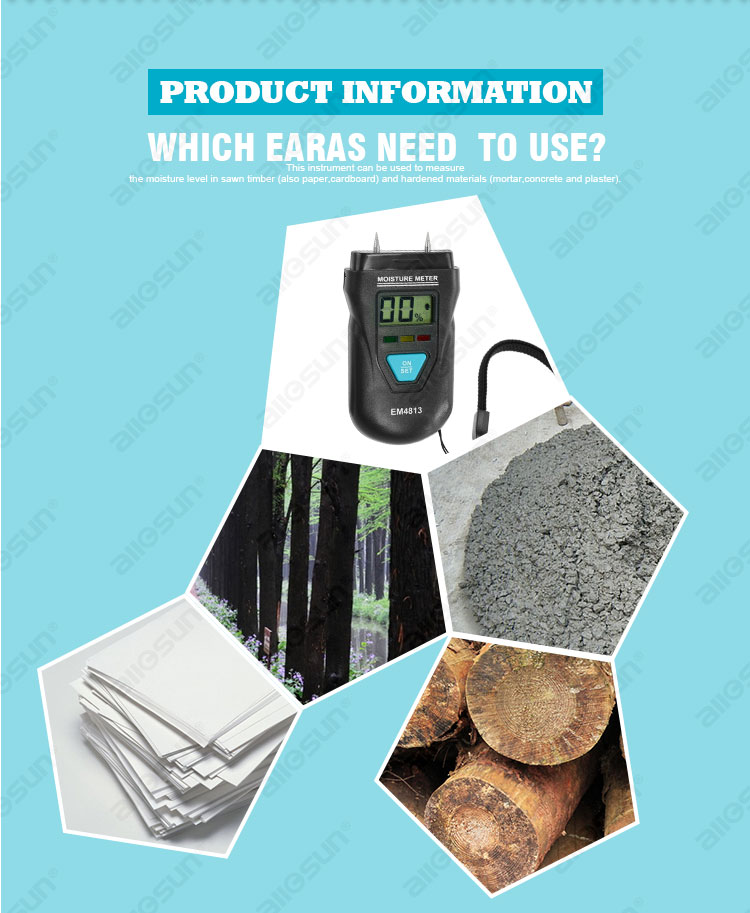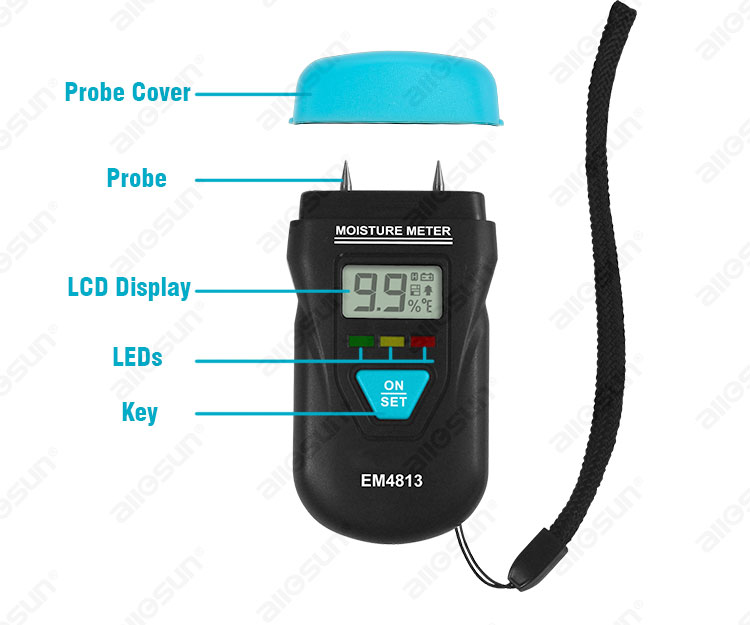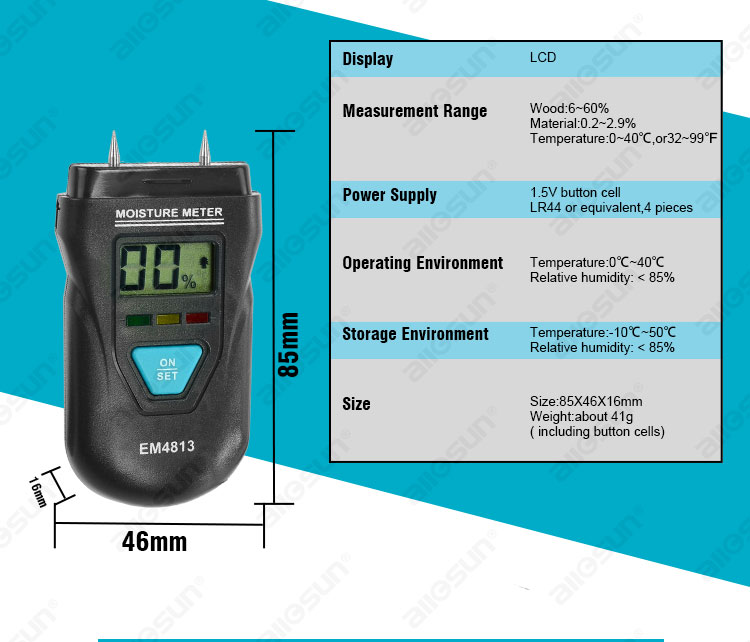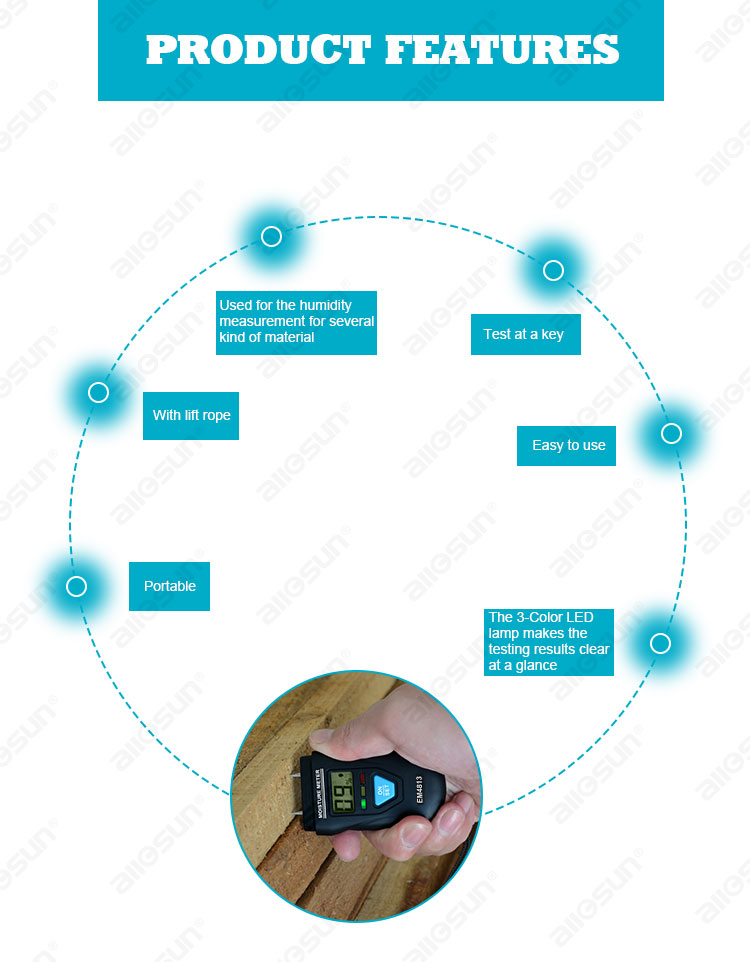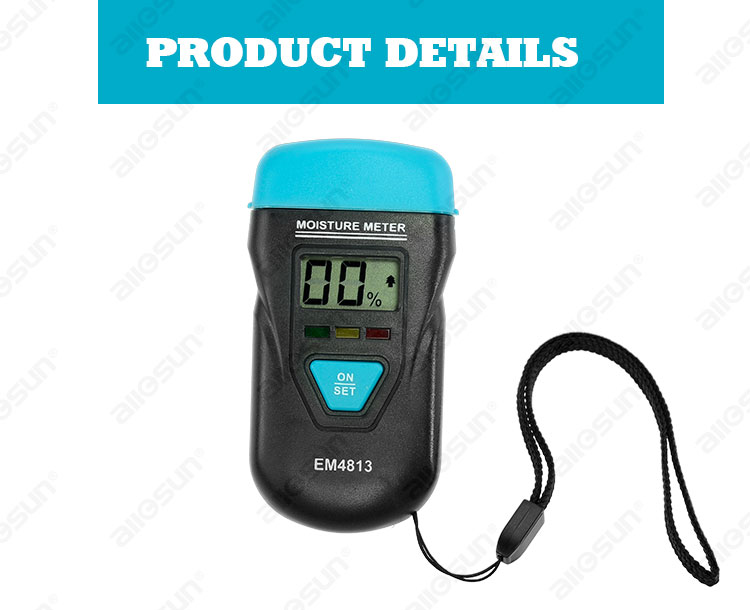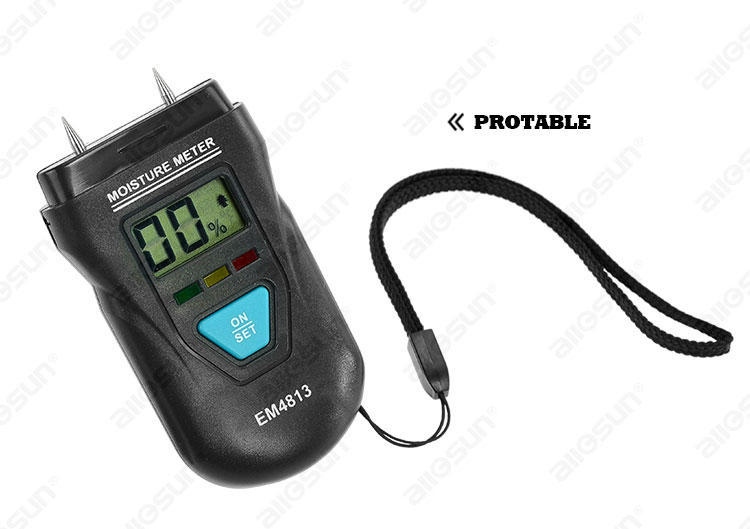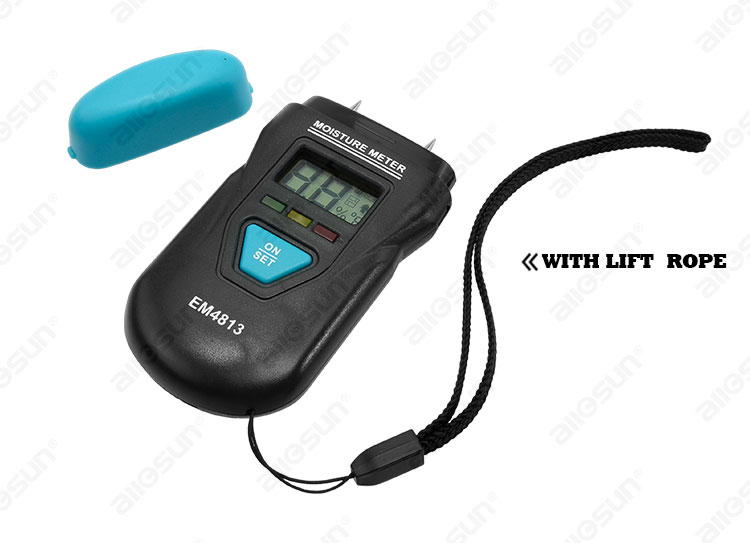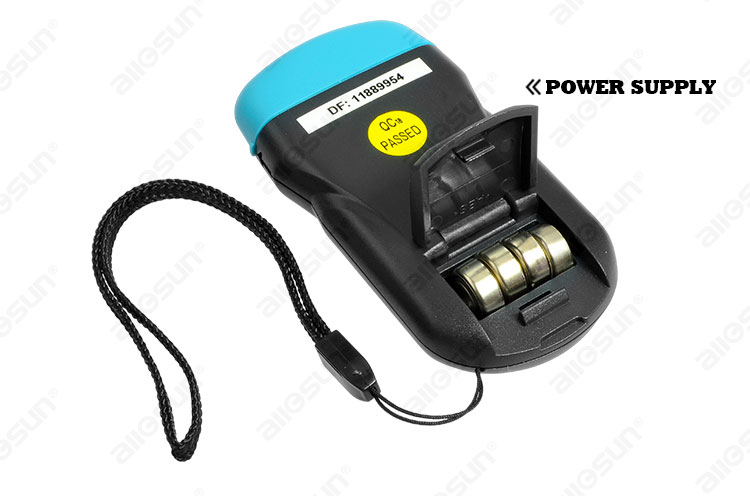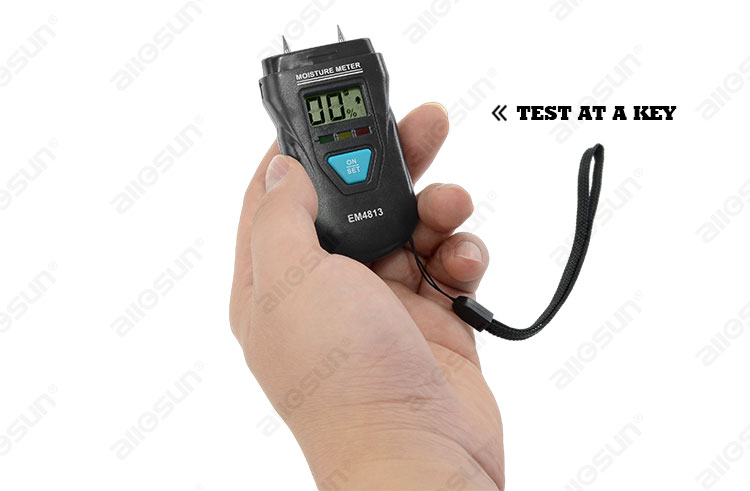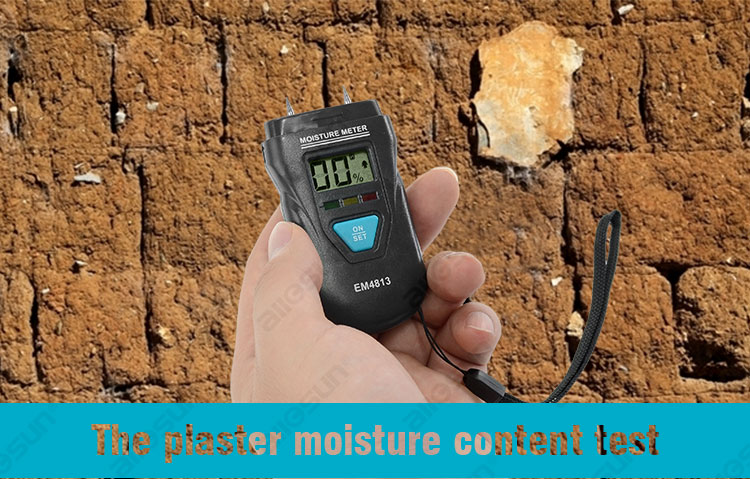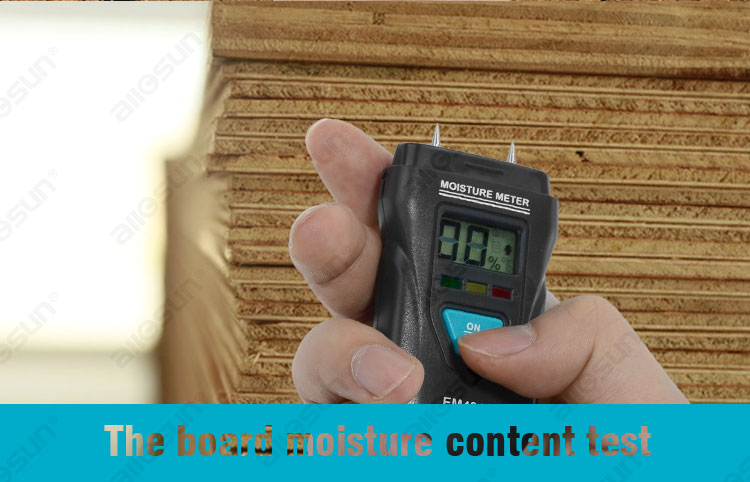 Accessories
Sales Support,
Phone: (86)0596-2161506
,
Email: DF@e-sun.cn
┇ Please contact us for details
CE Marking
CE marking, CE certification, CE approval, European directive and standards