Sales Support,
Phone: (86)0596-2161506
,
Email: DF@e-sun.cn
┇ Please contact us for details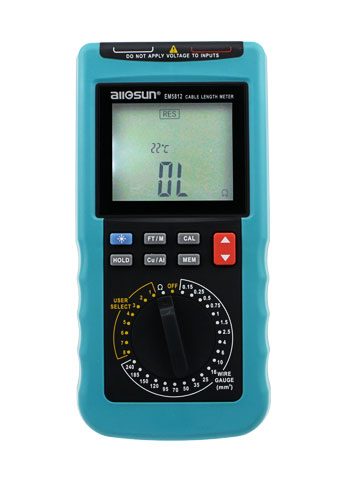 Model:
EM5812
Digital Cable Length Meter Features
This cable length meter can be used to measure spooled wire (or cable). After you connect the meter to the two ends of the wire to be measured, the display will indicate the length of the wire quickly. In normal measurement mode, the meter can measure copper or aluminum wires of 20 kinds of wire gauges. In user select mode, user can save up to 8 parameters for 8 wire samples; after saving the resistance of a copper or aluminum wire of a certain length, user can measure the lengths of other wires of the same kind by using this saved resistance. In addition, the meter can measure resistance accurately. It Is a very useful tool for wire/cable retailer, electricity department,electrical contractors, building trades, and etc.
Specifications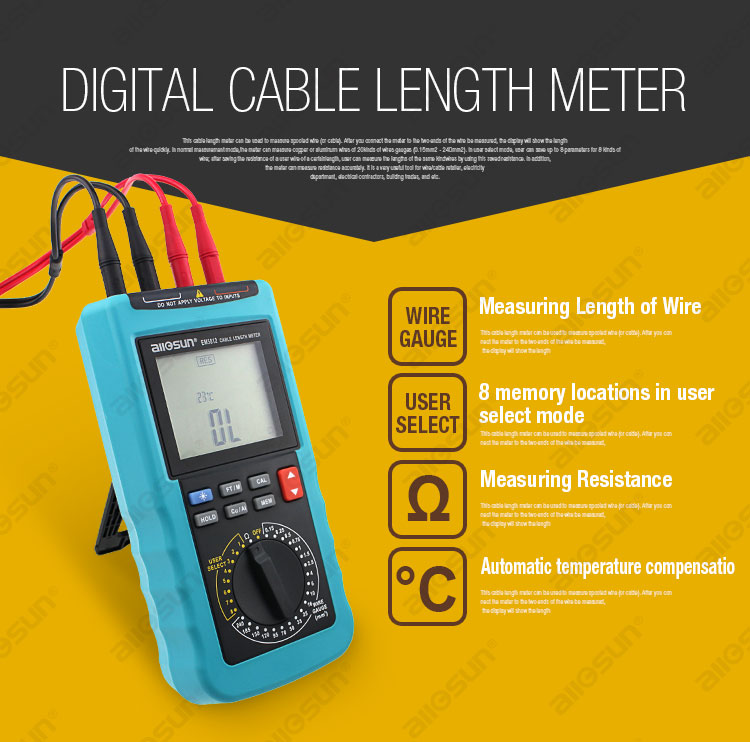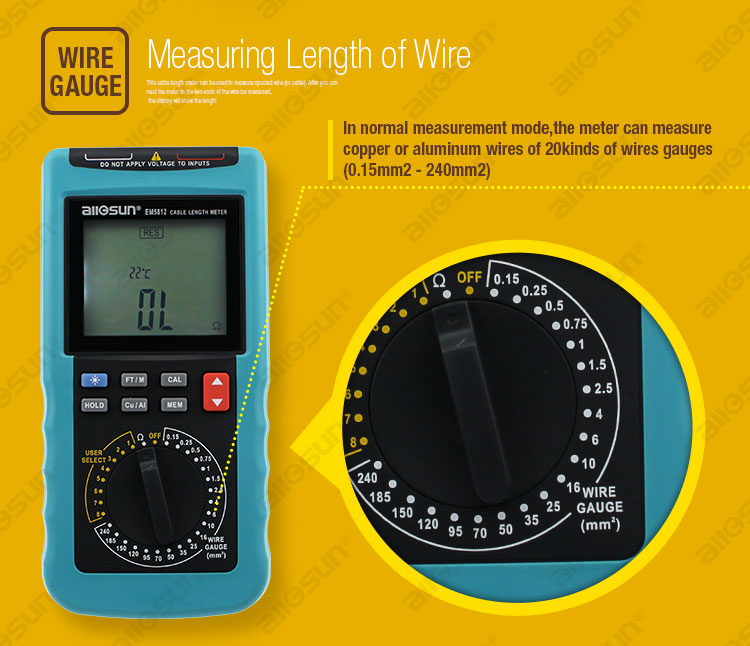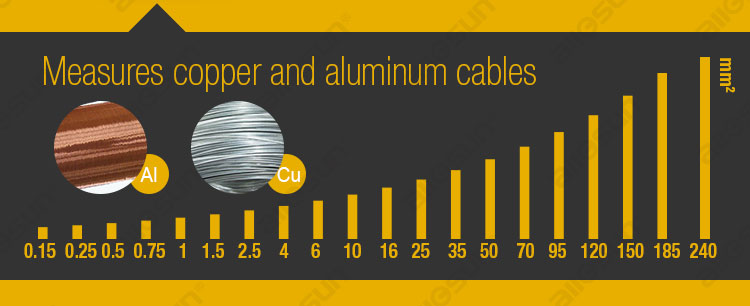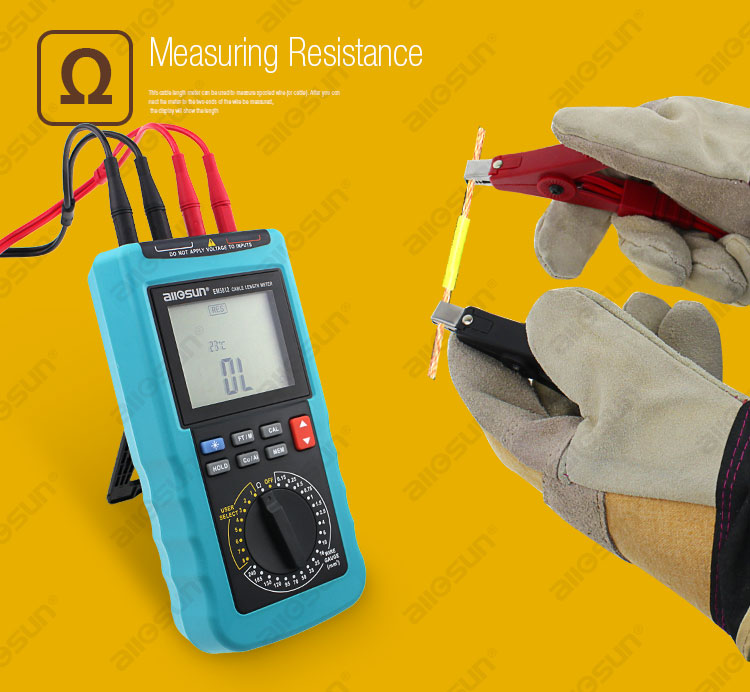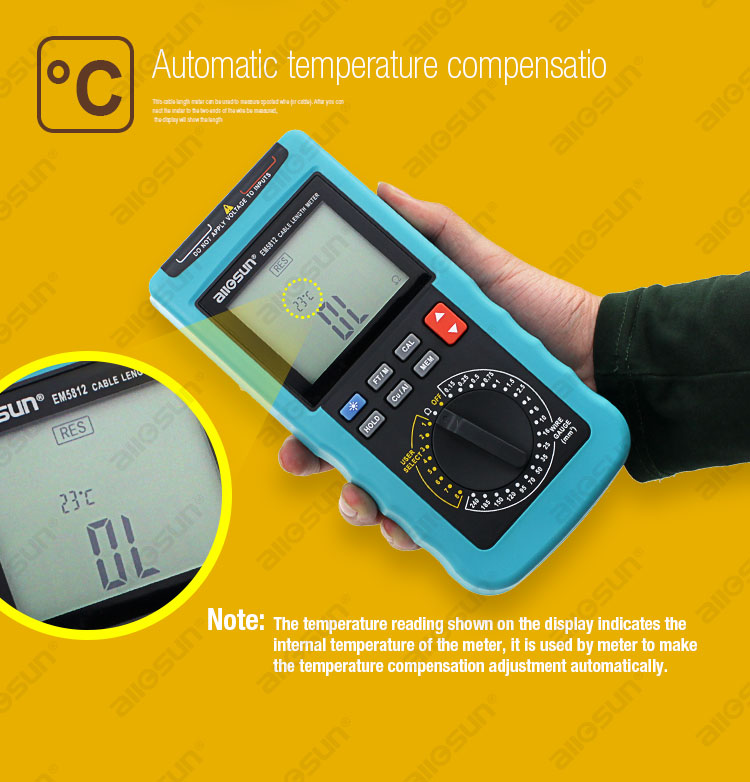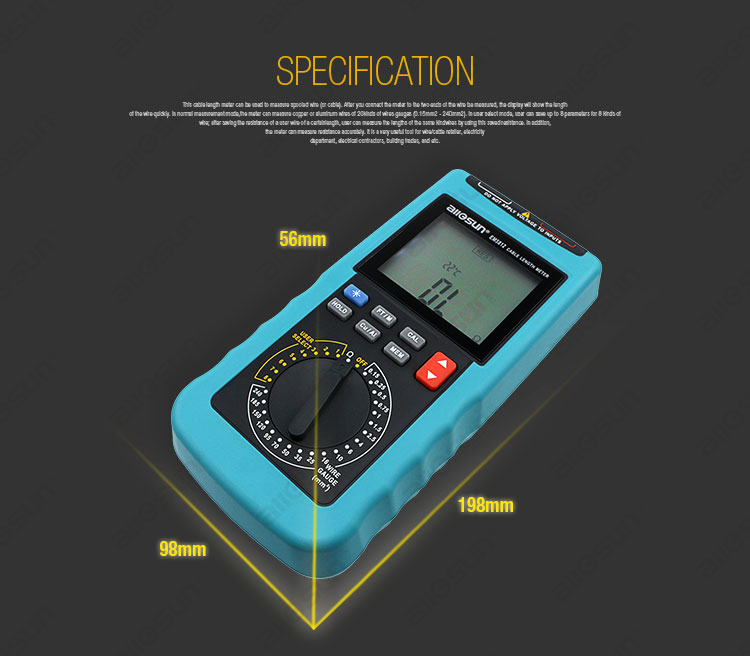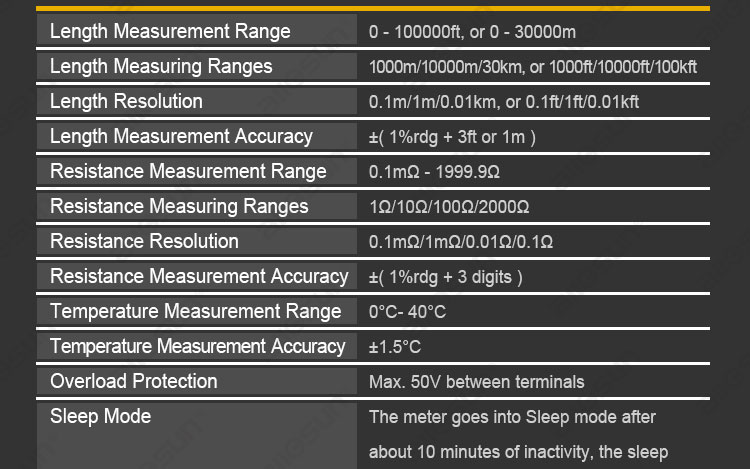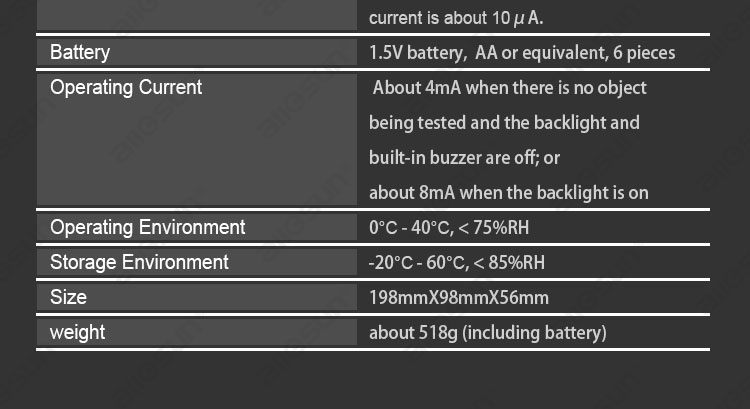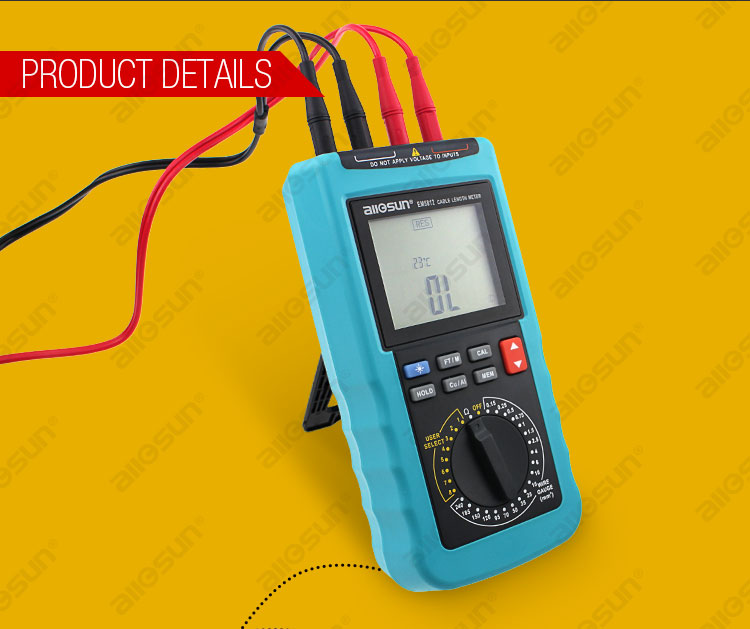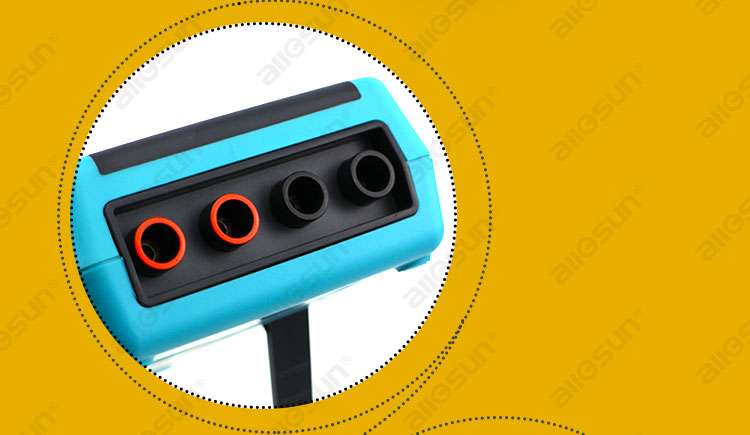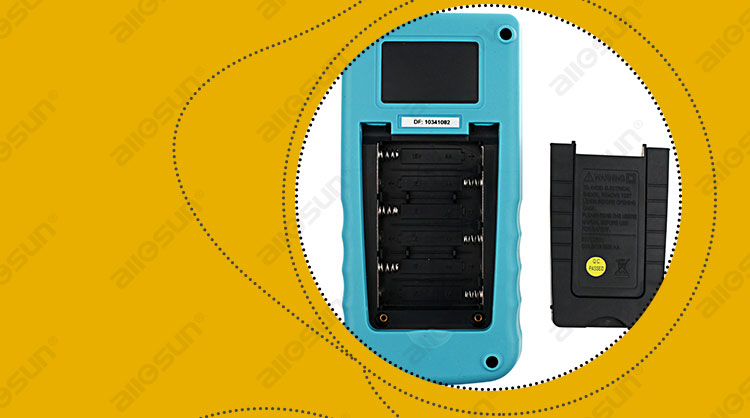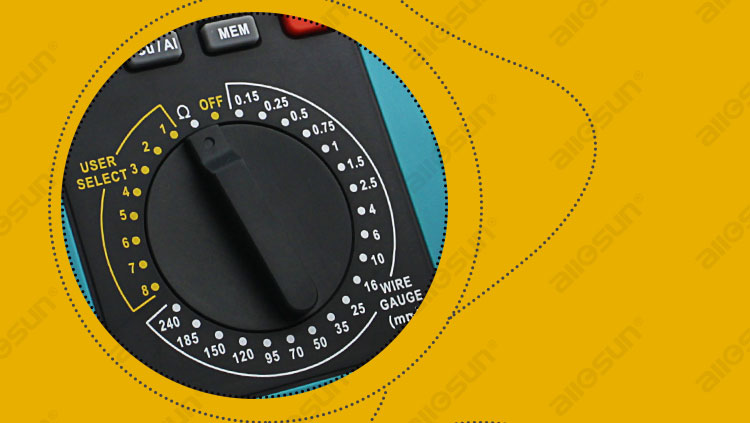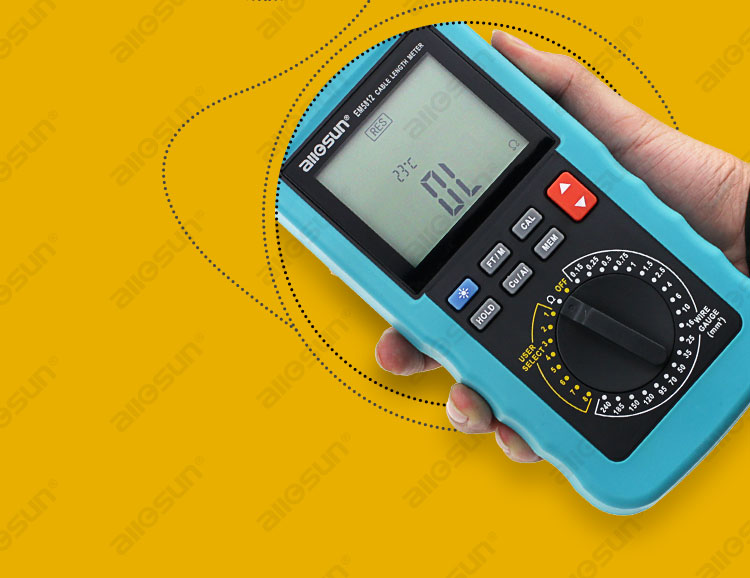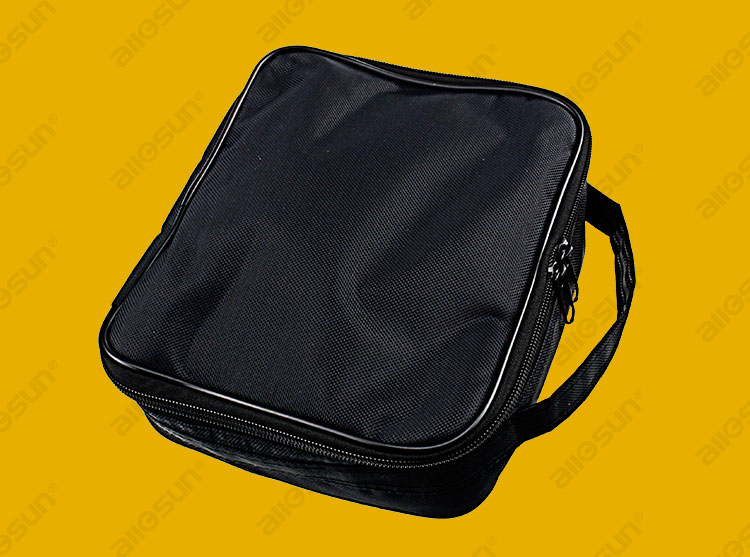 Accessories
Sales Support,
Phone: (86)0596-2161506
,
Email: DF@e-sun.cn
┇ Please contact us for details
CE Marking
CE marking, CE certification, CE approval, European directive and standards