Sales Support,
Phone: (86)0596-2161506
,
Email: DF@e-sun.cn
┇ Please contact us for details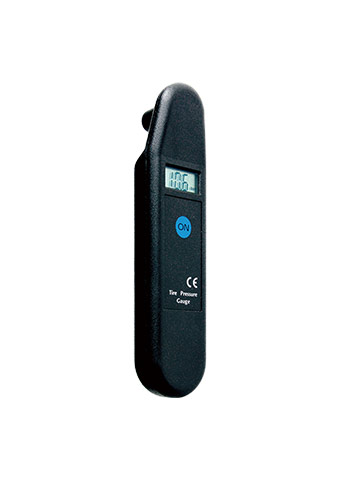 Model:
EM6085
Digital Tire Pressure Gauge, for safe driving Features
[2007 catalog B] [Page 54]

This unit is an ideal tool for tire pressure measurement. It has the advantages of light weight and compact structure. It is very easy to use.
You can use it to measure a vehicle's tire pressure for safe driving.
Specifications
Range: 3.0~99.5PSI
Accuracy: ±1.5PSI
Resolution: 0.5PSI
Units: PSI, BAR, KPA, Kg/cm2
Auto Power Off: about 85 seconds later
Battery: 3V Lithium Battery CR2032
Working Temperature: 0~50℃
Storage Temperature: -10~55℃
Size: 143mmX35mmX29mm
Weight: about 45g(including battery)
Accessories
Instruction Manual

EM6085 Manual(PDF) Online Read: EM6085.pdf
Portable Document Format (PDF)
If you need a PDF Reader, you can download one from one of the following web locations:
For Windows or Solaris: http://www.adobe.com/acrobat/
Sales Support,
Phone: (86)0596-2161506
,
Email: DF@e-sun.cn
┇ Please contact us for details
CE Marking
CE marking, CE certification, CE approval, European directive and standards