Sales Support,
Phone: (86)0596-2161506
,
Email: DF@e-sun.cn
┇ Please contact us for details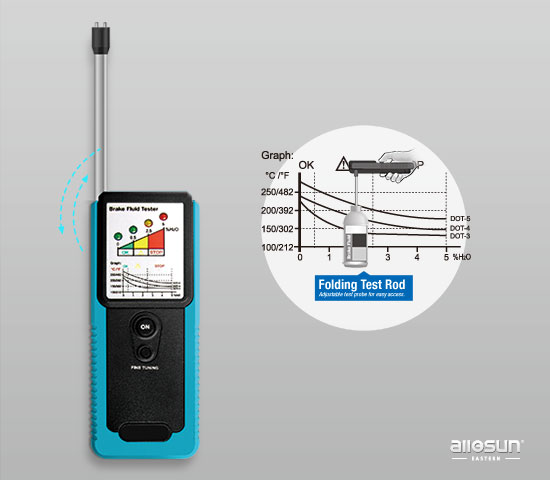 Model:
EM283
BRAKE FLUID TESTER Features
This unit can be used to test the quality of brake fluid. It can indicate whether the brake ??uid under test can still be used safely or needs to be replaced. It is a very useful tool for ensuring good braking effect and driving safety.
Specifications
Includes LED lights and built in buzzer
Good quality: 2 green LED lights
Bad quality: yellow LED lights
Unsafe quality: red LED lights and buzzer sounds.
Accessories
Sales Support,
Phone: (86)0596-2161506
,
Email: DF@e-sun.cn
┇ Please contact us for details
CE Marking
CE marking, CE certification, CE approval, European directive and standards