Sales Support,
Phone: (86)0596-2161506
,
Email: DF@e-sun.cn
┇ Please contact us for details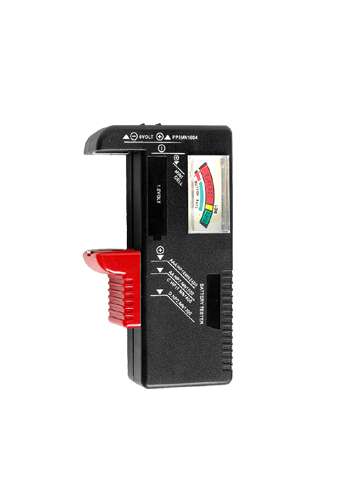 Model:
BT2
BATTERY TESTER Features
[2007 catalog B] [Page 97]

Checks the power level of all 1.5V and 9V batteries. 1.5v Batteries including; AAA, HP16, MN2400, R03, AA, HP7, MN1500, UM3, C, HP11, MN1400, SP11, LR14, UM2, D, HP2, MN1300, SP2, R20, UM1, including 1.5v miniature cells. 9V batteries including; PP3, MN1604, 6F22, and 006P.
Specifications
Accessories
Sales Support,
Phone: (86)0596-2161506
,
Email: DF@e-sun.cn
┇ Please contact us for details
CE Marking
CE marking, CE certification, CE approval, European directive and standards