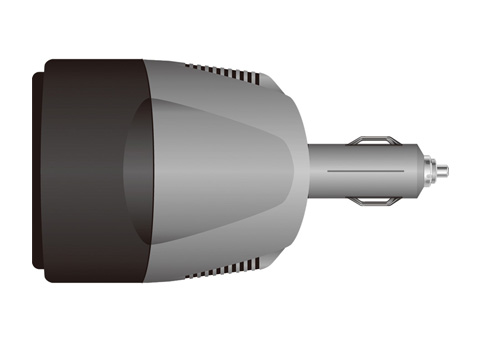 Model: EM290
---
EM290, POWER INVERTER
---
Features
AC220V OUTPUT SOCKET & USB CHARGING PORT
This inverter converts 12 Volt vehicle battery power into 220 volts of AC power. You can use the inverter in your vehicle to power many kinds of appliances such as mobile phone, small portable computer, small TV set, electric fan,
light for emergency or camping use, and etc. It incorporates an USB charging port, which can be used to charge MP3 player, MP4 player, mobile phone, and other electronic devices. The inverter provides a continuous output of up to 60 watts. It is a very useful tool for
driver and car passenger.
Specifications
Dimensions: 146×70×49 mm
Weight: Approx. 150g
Accessories