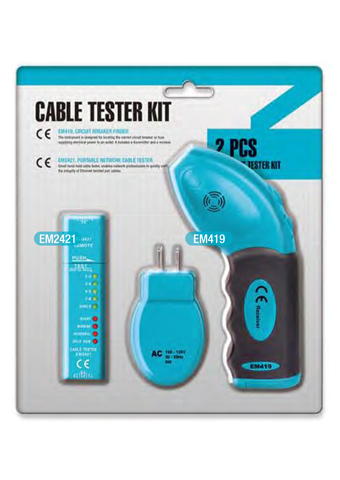 Model: ETK419
---
CABLE TESTER KIT
---
Features
2 PCS CABLE TESTER KIT
Specifications
1. EM419, CIRCUIT BREAKER FINDER
The instrument is designed for locating the correct circuit breaker or fuse supplying electrical power to an outlet. It includes a transmitter and a receiver.

2. EM2421, PORTABLE NETWORK CABLE TESTER
Small hand-held cable tester, enables network professionals to quickly verify the integrity of Ethernet twisted pair cables.
Accessories