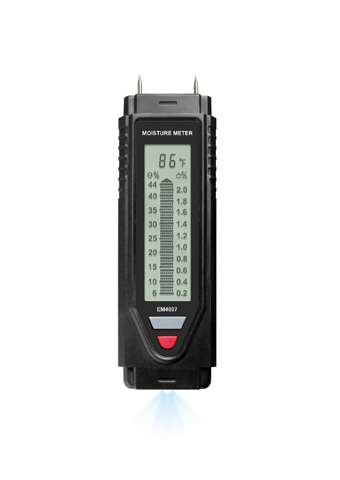 Model: EM4807
---
EM4807 MOISTURE METER
---
Features
- GS Marking -



GS marking, GS certification, GS approval, European directive and standards

[2008 NEW PRODUCT CATALOG ][Page 17]
CE

The compact EM4807 moisture meter is very user-friendly. It can be used to measure the moisture level in sawn timber (also cardboard, paper) and hardened materials (plaster, concrete and mortar). It displays the moisture level in the material straightaway. In addition, The instrument can measure the ambient temperature.




Top of the Probe Cove

TESTING THE INSTRUMENT
There are two pairs of metal contacts on the top of the
probe cover, they can be used test the instrument.

ENVIRONMENT TEMPERATURE MEASUREMENT
The current environment temperature is shown on the display.
Pressing and holding down the test button for about 3 seconds switches the instrument between celsius degree and fahrenheit degree measurements

BELT CLIP
Compact and Light weight, one hand operation, Rugged plastic case with belt clip for easy portability

LCD DISPLAY
Dual measurement scale large LCD display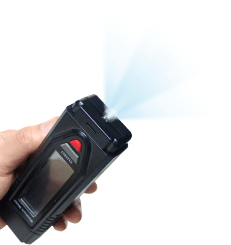 ILLUMINATION
Including a built-in flashlight for illuminating an area at which said flashlight is directed.

Specifications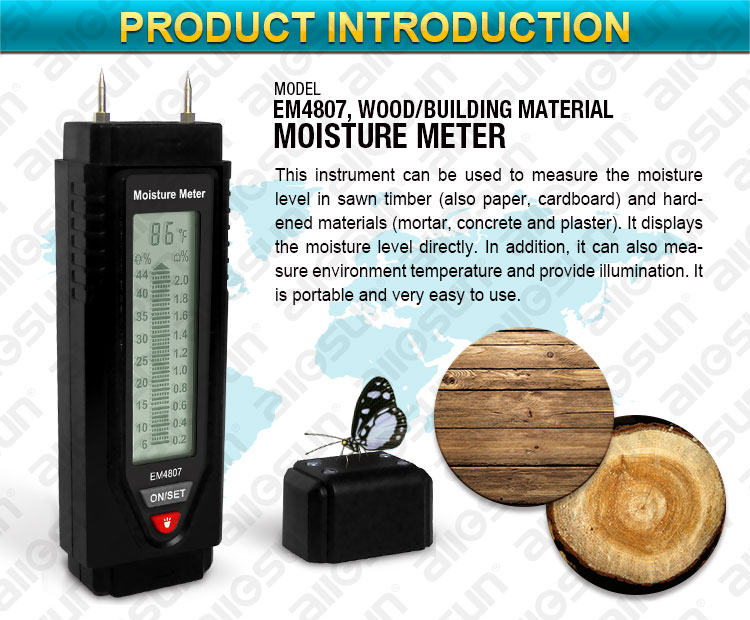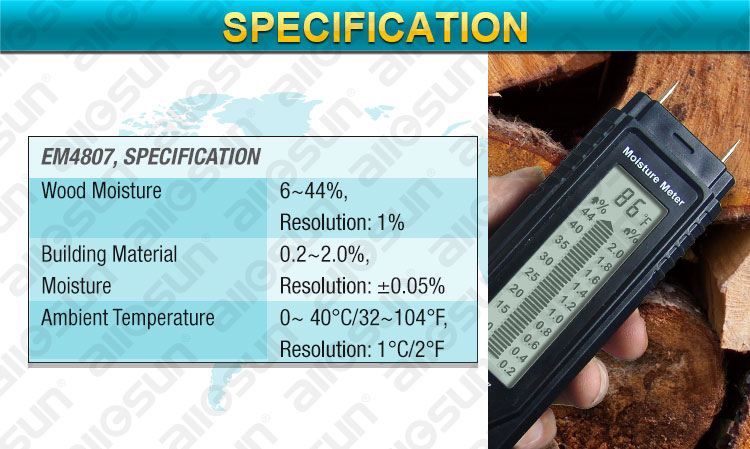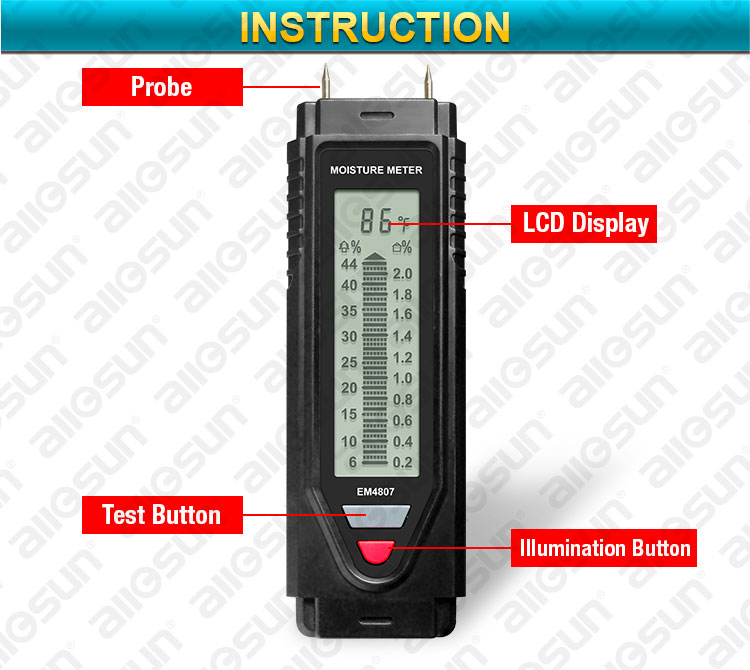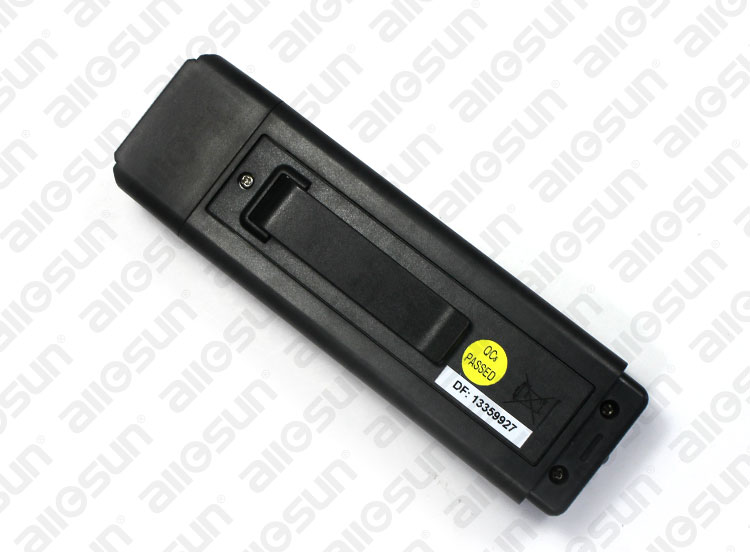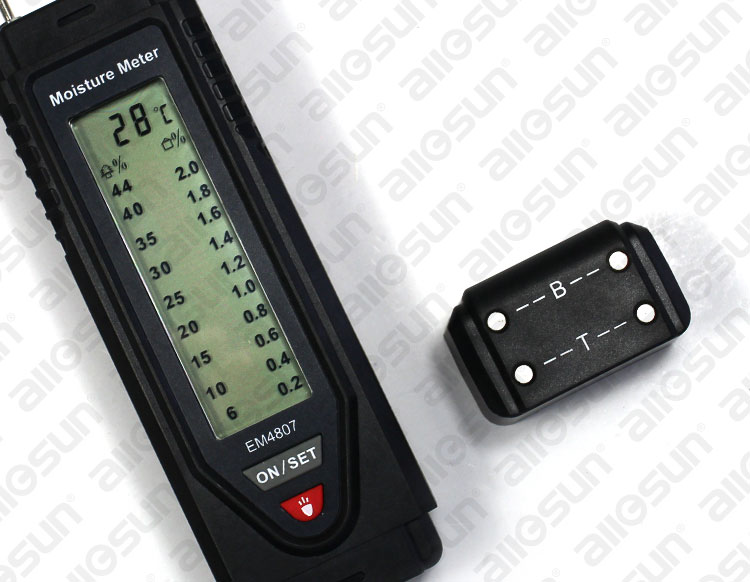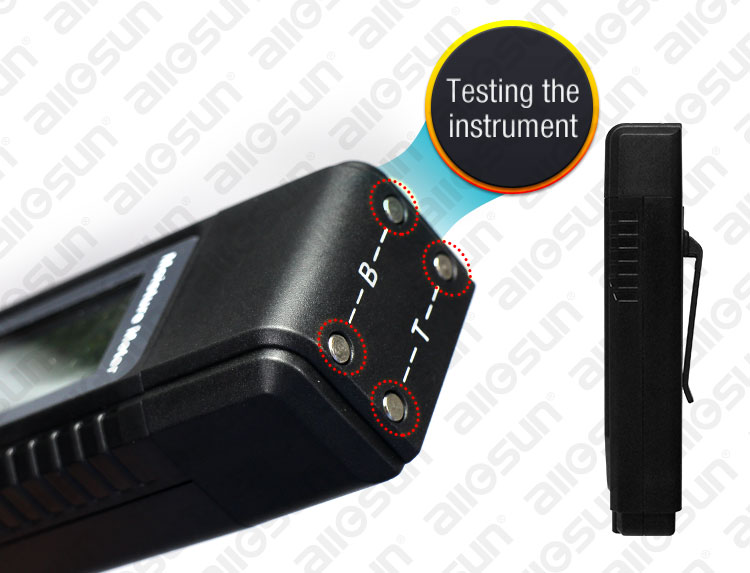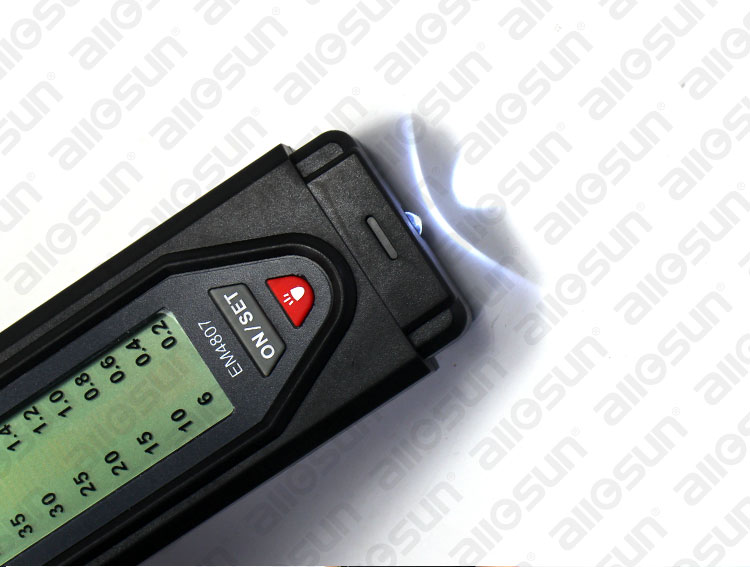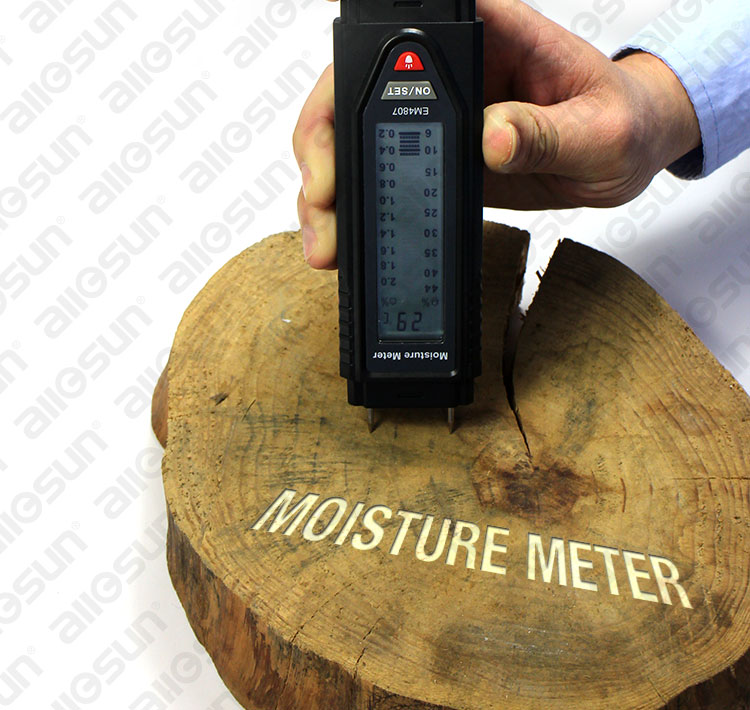 Accessories