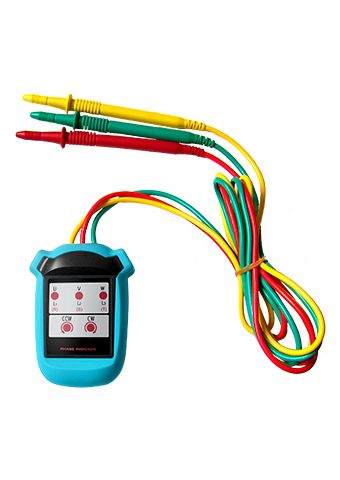 Model: EM210
---
Phase Sequence Detector
---
Features
[2007 catalog B] [Page 80]

This unit is a portable phase tester which is accurate and easy to use. You can use it to measure phase sequence and check for open phase. It uses LED light and buzzer sound as indicators.

Assists in correct motor installation by identifying the phases of a three-phase circuit and the rotation of an unenergized motor to prevent damage to motor or electrical system.

Identifies L1, L2, L3 phases and motor leads and indicates rotation of the motor before installation.

Easy clockwise and counterclockwise indication.


Specifications
Voltage range: 110 to 480V

Dimensions(W×L×T):20×150×16 mm
Weight:About 156g

Accessories