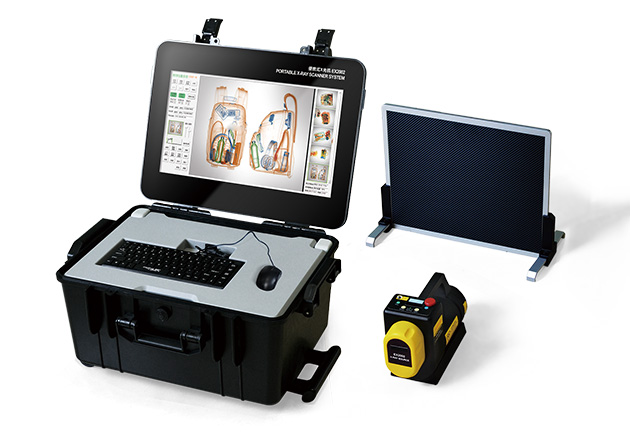 Model: EX2002
---
PORTABLE X-RAY SCANNER SYSTEM
---
Features
The EX2002 is a small, lightweight x-ray generator that operates on its own removable battery pack. The EX2002 is a pulsed x-ray device that produces x-ray pulses of very short duration (60 nanoseconds). It produces a relatively low dose rate comparable to a 1.0 ma constant potential machine. The energy produced by the EX2002 is up to 150KVP, which makes it possible to radiograph up to ? inch (1.3 cm) of steel.
Specifications
● X-ray dose per pulse: 2.6 mR – 4.0 mR (.026-.040 mSv)
● Number of pulses per battery charge: 4000.
● Number of pulses per second: 25 (nominal).
● Expected life of XR200: 100,000 pulses minimum.
● X-ray source size: 1/8 in. (3 mm)
● Maximum photon energy: 150 KVP.
● X-ray pulse width: 60 nanoseconds. (.00000006 seconds)
● Measured 12 inches (30 cm) in front of the unit.
Accessories