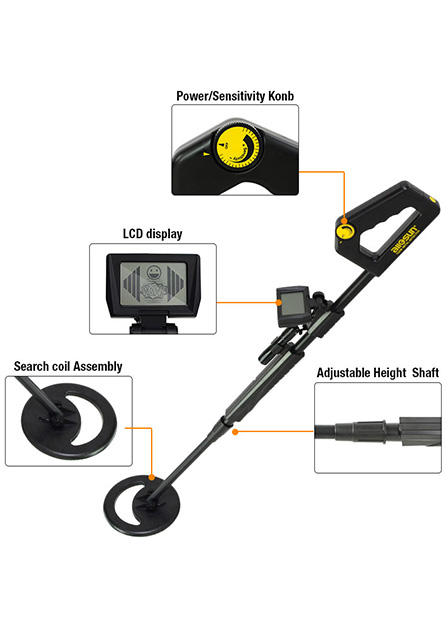 Model: TS20B
---
PORTABLE UNDERGROUND METAL DETECTOR
---
Features
It is a great tool for kids to explorer the wild world.
Kids would have fun in searching the coins, rings and other metal objects on the beach, yard, park, lawn.

This metal detector can be used to detect metallic objects buried underground.You can use it to detect or seek coin,key and other metallic objects.It features relatively small size and light weight.It is to carry and operate and is a useful detector.
Specifications
● Battery: 9V battery,6F22 or equivalent,1 piece
● Operating Temperature:0℃~45℃
● Storage Temperature: -10℃~50℃
● IP Degree: IP20
● Operating Altitude:0~2000m
● Length:About 102cm(adjustable)
● Search Coil Diameter: 15.4cm
● Depth:3 inches or 15cm deep for coin-sized objects
● larger objects up to 6 inches or 30cm
Accessories
● 1×Metal detector ● 1×LED Torch ● 1×User Manual